BCNN1 WP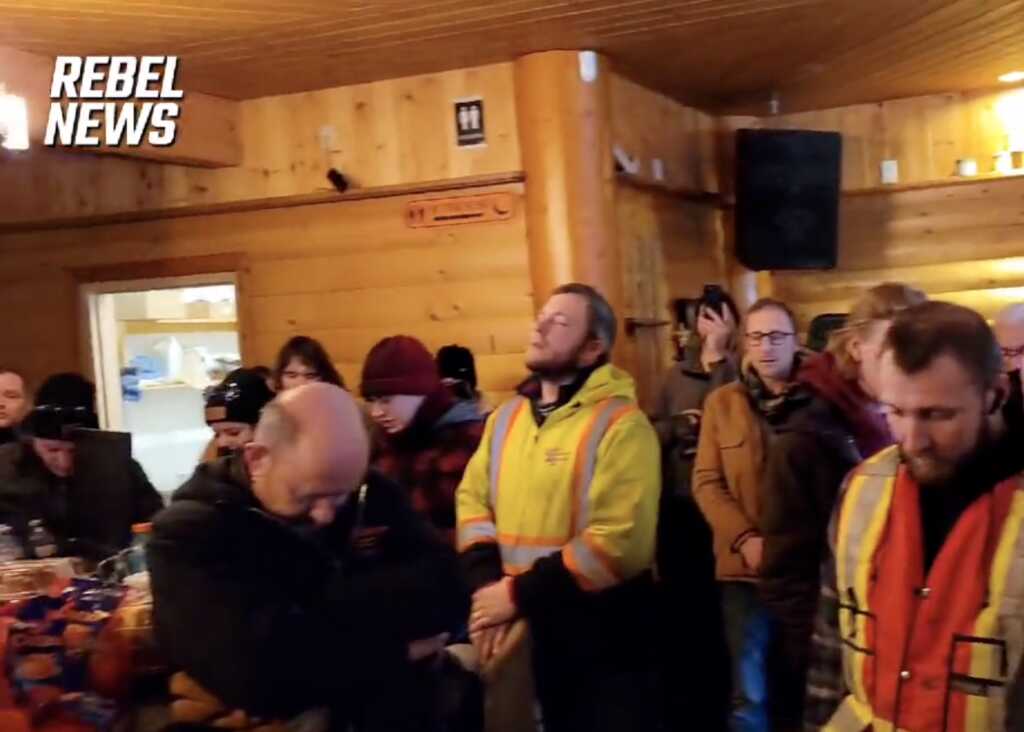 Vowing to remain stationed at the U.S.-Canada border, truckers with the so-called "Freedom Convoy" were captured on video Monday reciting the Lord's Prayer as they gathered inside a nearby restaurant.
The prayer came amid tension between Canadian law enforcement officers and truck drivers protesting stringent government mandates requiring unvaccinated truckers commit to two weeks of isolation as well as produce negative COVID-19 tests before being allowed to re-enter Canada. Similar mandates have been put in place by President Joe Biden.
Truckers agreed to open up one lane of traffic, allowing residents, school bus drivers, and emergency personnel to pass through, according to Rebel News, whose reporters are on the ground in Coutts, Alberta, at the border.
At some point during the decision-making process, some of the truckers thought it wise to pray:
View original post 312 more words